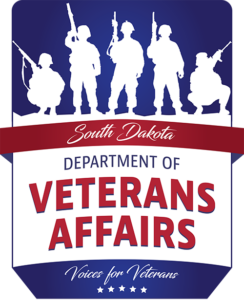 Veteran Services 
209 East Main Street, Suite 110
Elk Point, SD  57025
Phone:  (605) 356-2181
Cell:  (605) 670-8116
Fax:  (605) 356-3047
Email:  [email protected]
Veterans Service Officer:  Lisa Schenzel
Union County Veterans Service Office Schedule
Office hours are Tuesday and Wednesday, 8:30 A.M. to 5:00 P.M.
(For immediate assistance with a VA claim when this office is closed, please contact the South Dakota Division of Veterans Affairs at 1-800-316-8387, extension 9-6869.)

---
Responsibilities:  The Union County Veterans Service Office (VSO) educates and assists veterans and their dependents and/or survivors in applying for veterans' benefits including benefits from the Department of Veterans Affairs and the State of South Dakota.  Referrals are also made to other agencies that may have potential benefits for veterans.  Areas of primary activity are:
-Obtaining military records and discharges
-Death benefits
-Education benefits
-Home loan certificates
-Non-service connected pension
-Service connected compensation
-Survivors benefits
-Veteran affairs health care
Make an Appointment:  Please call (605) 356-2181 for an appointment or stop by during office hours.  For veterans unable to come to the office because of disability or health reasons,  arrangements can be made to visit the veteran.
Discharge Information: Veterans are encouraged to register their discharge information (DD Form 214, Report of Separation) with the Union County Register of Deeds Office.
---
Current VA news letter click below:
https://vetaffairs.sd.gov/publicaffairs/News%20Bulletins/2022/April282022SDDVASDDMNewsUpdate.pdf
https://vetaffairs.sd.gov/publicaffairs/News%20Bulletins/2022/May192022SDDVASDDMNewsUpdate.pdf
---
Union County Memorial Day Ceremonies, May 30, 2022
Memorial Day is a national day of awareness and reverence, honoring those men and women who died while serving in the U.S. military while defending our great nation.
Alcester, South Dakota:  (A.L.Post#86) Honor Guard will be visiting the following cemeteries beginning at approx. 0710 hours:  Big Springs, Union Creek, Pleasant Hill, Nora, Roseni, Peace Lutheran.  At 1000 hours, Honor Guard will perform at Pleasant Hill Cemetery.  Once completed, visitation will continue with Nathaniel Cemetery and finish at Moe Parrish.  At 1030 hours, a 1/2 hour program will be presented at the Alcester Public School.  A luncheon will be provided at the American Legion Auxiliary beginning at 1100 hours.
Beresford, South Dakota:  (A.L. Post #72, VFW #2975)  At 0800 hours, at the Veterans Memorial (East Cedar Street & SD HWY 46), a dedication for service will be conducted.  At 0900 hours, at the Beresford Elementary School, 209 South 4th Street, a program will be presented.
Elk Point, South Dakota:  (AL Post #134, VFW #915)  At 0800 hours, Honor Guard will present at the Jefferson cemetery.  At 1030 hours, a presentation at the Elk Point cemetery with a guest speaker will be conducted.
North Sioux City, South Dakota:  (AL Post #319) Honor Guard will present at McCook Cemetery at 1000 hours, Civil Bend Cemetery at 1030 hours.
In eastern South Dakota, the South Dakota Veterans Cemetery will host a Memorial Day program, in partnership with the Sioux Falls Veterans Council. The program will begin at 10:00 am (CT) and will be held at the SD Veterans Cemetery (25965 477th Avenue) in Sioux Falls. River Cities Public Transit will be providing transportation to and from the program. Bus rides to the event will originate at the South Dakota Military Heritage Alliance (1600 W. Russell Street) starting at 8:30 am and will return attendees to the Alliance following the ceremony. Attendees are encouraged to bring lawn chairs with them.
**All are welcome to attend.**
Any questions, suggestions, please contact Lisa at 605-670-8116.